Pastor's
Statement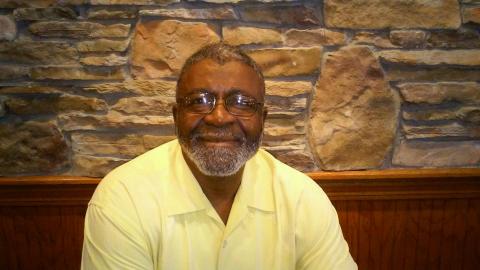 God has given me a heart to reach the entire family by helping to bring them back into a right relationship with Him so they can walk out the purpose and plan He has for their lives. Jeremiah 29:11
Upcoming
Events
Please note that due to the "California stay at home order" all services and meetings will be held via zoom until further notice.
Sunday School/ Sunday service (9:00 am) zoom number: 517249054 access code 889283
Fresh-Fire Wednesday Service (6:30 pm) zoom number: 581101470 access code 130085
Open Recovery Meeting: Every Monday evening Time: 6:00PM-7:30PM Location: 405 Haley Bakersfield, Ca. Meeting is not just for those who struggle with substance abuse. It is a Christ-Centered meeting for anyone suffering from any and all: hurts, habits, and hang-ups. Everyone is Welcome!!
Marriage & Singles Enrichment Fellowship: 2nd Saturday each month Time: 4:00PM-6:00PM Facilitators: Bro. Philip & Sis. Segatha Matthews of Christian Challenge Ministries in Lancaster, Ca. share helpful biblical principles concerning God's plan for relationships whether you are single, married, divorced, planning for marriage or young adult. Ages:18 years & up.
Dr. Martin Luther King Park Outreach: 3rd Saturday each month Time: 11:00AM-12:00PM Feeding the homeless, clothing giveaway, prayer, & More. Outreach Coordinator: Apostle Lillie Gibson, Fruit of The Vine Ministries.
Feed My Sheep Ministry: Every fourth Sunday @ 405 Haley Time: 9:30 AM Invite families to come and hear the Word of God and receive a meal after morning worship service. For additional details, contact Sis. Janet Dillard @ (661) 489-3351
Men & Boys Discipleship: 3rd Saturday each month Time: 11:00AM-12:00PM 405 Haley Contact Pastor Morris & Bro. Danny Banks @ (661) 489-3351 for additional information.
Latest
Video